Where are they now?
Filming was completed in September 2012 but Quillan, Tre, CK, and the Peckham BMX team continue to race – and to win!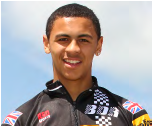 Quillan Isidore
In addition to being the 2012 UCI Boys 16 World Champion, Quillan Isidore has won 3 British Junior championships and is a 2 time national champion. He was also nominated as a 2012 Young Sports Personality of the Year by the BBC. He is currently finishing up school and was chosen to receive a Sky Academy Sports Scholarship as one of "Britain's and Ireland's 12 most exciting young athletes."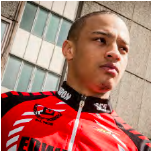 Tre Whyte
Tre is training full time in Manchester at British Cycling's BMX Academy. At the first round of the 2013 UCI BMX SuperCross World Cup in Manchester in April, Tre finished 11th overall in the Super Final of the Time Trial and made it into the quarter finals of the Supercross final the next day which was a great result for the young rider. At the same event in 2014, Tre once again made it to the quarter finals, only narrowly missing out on a place in the semis. He is on the Olympic BMX team aiming for Rio 2016.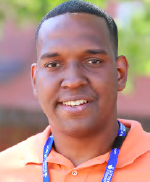 CK Flash
CK is still the head coach at Peckham BMX Club but is now coaching at their brand new track in Burgess Park, South London. CK is also still DJing and appearing on local news and touring London schools with Access Sport to inspire the next generation of championship BMXers.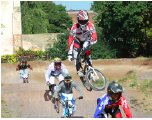 Peckham BMX Club and riders
The club is now based on a full sized track in Burgess Park, South London. With the club's success, membership has increased from 45 to 900! Several of the riders are National Champions and they are hoping to secure another World Championship title at the next games.