The Filmmakers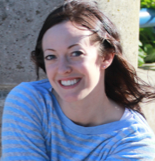 Amy Mathieson, Director/Producer
Amy is the first-time director of 1 Way Up and the founder of Jet Set Films. She has worked in every part of the film industry from runner to lead actor on hundreds of productions with over 20 film and production companies in the UK and USA. She appeared on the US soap The Bold & The Beautiful, acted and directed live theater shows, and produced, wrote and directed the festival short Actors Anonymous among many other productions.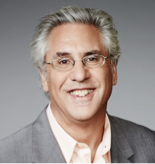 Albie Hecht, Producer
Albie is co-founder of the non-profit production company Shine Global.  He is currently Executive Vice President and GM of HLN Network. Prior to HLN, he was the CEO of Worldwide Biggies, a digital studio creating transmedia content for film and TV. Before creating Biggies, Albie was President of Film and Television Entertainment at Nickelodeon, where he developed Spongebob Squarepants, Dora the Explorer and co-created and executive produced "The Kids Choice Awards." As creator and President of Spike TV, Albie brought the UFC franchise to the channel. In the movies, he produced the Oscar®-nominated animated feature Jimmy Neutron: Boy Genius, Shine Global's first film, the Oscar®-nominated feature documentary, War/Dance, and the Oscar® winner Inocente.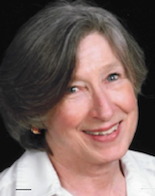 Susan MacLaury, Executive Producer
Susan MacLaury is the co-founder and executive director of Shine Global where she is in charge of the educational outreach and social advocacy efforts for all of Shine's films. Susan executive produced the Emmy Award® winning, Academy Award®-nominated documentary War/Dance, as well as The Harvest (La Cosecha), and the Academy Award® Winner Inocente.  She is currently producing Shine's upcoming film Selling Our Daughters. Susan is dually degreed in social work administration and health education and was associate professor of health education at Kean University from 1994 through 2013.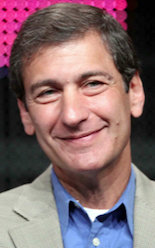 Mike Tollin, Executive Producer
Mike Tollin has produced and directed more than a dozen feature films, several award-winning documentaries, and hundreds of hours of television. His films include Wild Hogs, Coach Carter, Varsity Blues, Hardball, Summer Catch, Big Fat Liar, and the Academy Award® nominated and Peabody ward winning documentary Hank Aaron: Chasing The Dream. In television, Tollin has produced several long-running series including Smallville, Arli$$, One Tree Hill, All That, Kenan & Kel, and What I Like About You. He is currently producing several documentaries for HBO, ESPN and other distributors, while producing a series called Every Street United about street soccer around the world. Tollin is a founding board member of Children Now, Common Sense Media, and the Chasing The Dream foundation. He is also the Founder of PACE ("Philanthropy And Community Engagement"), a group that identifies and devotes resources to kids-based charities.