Outreach Partners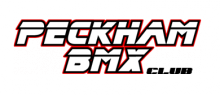 Peckham BMX
Peckham BMX was launched by CK Flash in 2004. He believed that BMX was a way off the streets and within a few short years, Peckham riders were appearing on podiums around the country. In ten years, the club has worked with over 1,000 young people, primarily from deprived backgrounds, to help engage them with BMX racing.
Much more than just a track, Peckham BMX is now a strong community base, bringing together young people from many different backgrounds. Since August 2013, the club has been based on a full sized track in Burgess Park, South London and membership has increased from 45 to 900.  Several of the riders are National Champions and they are hoping to secure another World Championship title at the next games.

Access Sport works with volunteer led community sports clubs in some of the most deprived pockets of the UK in order to transform the lives of children & young people through sport. Providing cash, development advice and networking opportunities, Access Sport empowers local volunteers and clubs to reach out to disengaged, disabled and vulnerable young people, using sport as a powerful tool for change. Access Sport's BMX Legacy Project was originally launched in February 2011 to create 5 brand new BMX tracks and clubs, one in each of the Olympic host boroughs.In 2014 Access Sport has expanded the BMX Legacy Project to work in 15 London boroughs to support a total of 16 BMX clubs and tracks across the capital.

British Cycling is the national governing body for cycling as recognised by the UCI – the international federation for the sport. Based in Manchester at the National Cycling Centre, British Cycling works across all levels and six disciplines of the sport (BMX, Mountain Bike, Cyclo-cross, Road, Track and Cycle Speedway), from providing the support and encouragement people need to get riding their bikes for the first time, to being home to the hugely successful Great Britain Cycling Team. As a membership organisation, British Cycling provides a suite of benefits and support to its members who currently number over 90,000. All membership revenue is invested back into cycling.

The Damilola Taylor Trust is committed to providing inner-city youths with opportunities to play, learn and live their lives free of fear and violence with optimism in the future where opportunities abound. They also use sports - in particular football.  Their main aim is to embark on projects that keep youth away from the streets and provide them with improved life chances.

The LAMP (Learning About Multimedia Project) is a NYC-based non-profit that educates and equips people to shape the media landscape through hands-on learning to create a world of critical and active media participants. Since its founding in 2007, the LAMP has brought media literacy training to over 2,500 youth, parents and educators, transporting equipment and facilitators directly to communities in need of its services.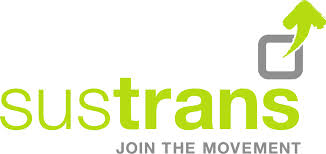 Sustrans is a leading UK charity enabling people to travel by foot, bike or public transport for more of the journeys we make every day. Sustrans works with communities, policy-makers and partner organisations so that people can choose healthier, cleaner and cheaper journeys and enjoy better, safer spaces to live in. All over the UK, they make a positive difference to people's lives.